The Driver Certificate of Professional Competence (Driver CPC) is a qualification for professional drivers of passenger carrying vehicles with more than 8 seats and goods vehicles of more than 3.5 tonnes. It was introduced across Europe with the principal aims of improving road safety and helping to maintain high standards of driving. 
It is a legal requirement that all professional LGV drivers have to undertake 35 hours of accredited training in a 5 year period.
To help drivers meet their obligations, Reynolds offer training courses in a range of 7 hour modules (equivalent to a day's training in the classroom). We recommend that drivers take at least one module per year as this will see them not only complete the 35 hours training required within the 5 years but will ensure they stay up to date with all the latest developments and legislation. We supply every client with all the essential information they need to be made aware of including important legal updates such as drivers' hours rules and the working time directive.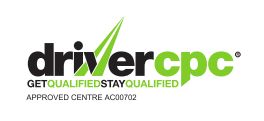 These modules include:
Driver Hours & tachographs
Safe and fuel-efficient driving
Accident, breakdown and emergency
Driver wellbeing
Vehicle loading
Customer service
Vehicle familiarization / uncoupling
Aviation Security
Benefits of Driver CPC:
Cost effective specially tailored for your business
Planned and managed schedule for all employees to ensure compliance
Potential to reduce accidents and increase efficiency
Increase knowledge of current legislation
Improve staff morale and job satisfaction
Potential cost saving on fuel efficiency and insurance premiums
Improve driver skills
Refresh all aspects of Health & Safety
Develop skills and knowledge to equip them for a wide range of job opportunities in the future
Develop specialist skills to suit certain sectors
Current courses:
First on scene emergency first aid and Driver Wellbeing
Drivers Hours
ADR Days 2
Register your interest
if you would like to register your interest in this course, please use the contact form below, or email sarah@reynoldsrecruitment.com